TESDA SCHOLARSHIP OPPERTUNITIES 2022:
TESDA is Now Offering Free Online Courses:
The TESDA is now offering free online courses. If you have high-speed internet, you can access the courses at no cost. The courses are aimed at people who want to become a TESDA member or who are looking to advance their career. There are also a variety of courses you can take. You can learn about Food and Beverage Servicing, Housekeeping, and Waiter Servicing.
Food and Beverage Servicing:
The National Certificate in Food and Beverage Servicing (NC II) is a widely recognized vocational certificate. The NC II program follows a modular instructional model. Modules are short booklets containing pre-planned learning activities. Students can progress through the program at their own pace and receive timely feedback from their instructors. Lessons in this program are taught in a variety of ways including lectures, demonstrations, self-paced instruction, and group discussion. Student learning assessment is conducted at the end of each module through direct observation, simulations, practical demonstrations, and oral and written exams.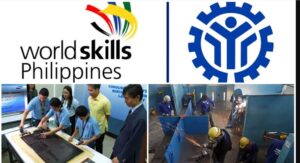 The TESDA courses can be accessed from anywhere and at any time. The course is free and includes activities online and quizzes. Upon successful completion of the course, you'll receive a TESDA certificate that you can present at a TESDA assessment center. The certificate serves as a passport for National Competency Assessment. It can also help you find a job, as the course is completely online.
Waiter Servicing:
If you are looking for a new career or would like to learn more about this field, you can enroll for free online waiter service courses offered by TESDA. These courses can be completed in four weeks and all learning resources are provided online. If you're looking for a job abroad, the National Certificate is the standard to pursue. In addition to this, you can also take the course online and take the assessment at a TESDA-accredited venue.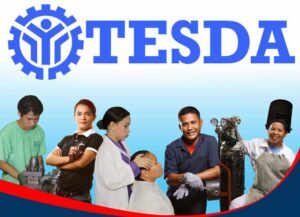 To start your journey towards a better job, you can take the TESDA's free online courses. These courses will teach you all about the food service industry and how to be a waiter. Not only do they give you a new skill, but they will also guide you step by step on how to start your own business. Plus, you can earn a certificate of completion upon completing the program.
Room Attendant Servicing:
Are you interested in becoming a Room Attendant? If so, TESDA is now offering free online courses for this career path. There are also materials that can help you in your search for a job as a housekeeper. To learn more, check out the TESDA website. You can enroll in one course or take multiple ones, and this way, you'll be able to learn more for free!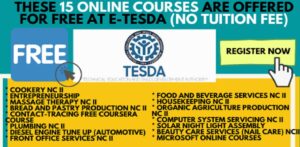 The course is designed with you in mind and includes nine modules. You will learn about the nature of housekeeping, how to clean a guestroom, how to strip beddings, how to clean the floor and furniture, and how to restock room amenities. The course also covers basic routes that a Room Attendant must follow. You'll be able to learn about guest services, housekeeping tips, and even liaise with other departments of the hotel.
Housekeeping:
For those who are interested in pursuing a career in housekeeping, TESDA has just released an online course that teaches the basic skills in housekeeping. The course also covers the Competency Assessment, which is a basic requirement for working as a caregiver in another country. With this course, you will have an endless list of job options and lucrative overseas career opportunities. Moreover, if you already have a degree, your TESDA National Certificate in Housekeeping will suffice as a certificate of completion.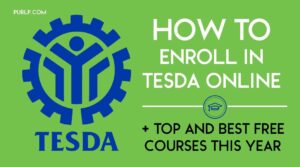 Unlike traditional classroom training, these online courses are designed to develop Filipino language skills. You will need high-speed internet to access the course materials. The courses are self-paced, so you can take them as often as you want. Furthermore, you won't need to worry about sacrificing school or work hours to pursue TESDA's free online courses. You can also review the materials you've learned in the course at your convenience.
Cook:
TESDA has finally launched its new free online cooking courses. These are targeted to people from all walks of life, from corporate workers to out-of-school youths. You can easily enroll in one of the courses, learn at your own pace, and complete the courses at your own convenience. Moreover, you can take as many courses as you want, and complete them whenever you want, without having to fight traffic jams.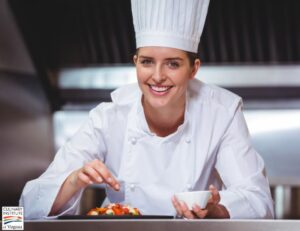 TESDA has launched an online program to teach Filipino cooking skills, including the basics and advanced techniques. There are over 60 free courses to choose from, and you can enroll in as many as you want. These courses are available around the clock and you can study any time of the day or night. The best thing about these courses is that there is no tuition fee! Therefore, it's not a burden on your budget.
List of TESDA courses offered:
Information Technology
Basic Computer Operation
Computer Systems Servicing
Web Development using HTML5 and CSS3
CAD / CAM Operation
Animation (3D DIGITAL)
Microsoft Online Courses
Game Development
Game Production Basics
Developing 2D Games with HTML5
Developing 2D & 3D Games with Unity
Software Development Fundamentals
C# Fundamentals for Beginners
Udacity – Google Courses
Android Development for Beginners
UX Design for Mobile Developers
SMART SWEEP Lecture Series
Tourism
Food and Beverage Servicing
Waiter Servicing
Room Attendant Servicing
Bus Boy Servicing
Housekeeping
Provide Housekeeping Services to Guests
Guest Room Attendant Servicing
Valet Servicing
Public Area Attendant Servicing
Laundry Servicing
Cookery
Preparing Sandwiches
Preparing Egg Dishes
Preparing Vegetable Dishes
Preparing Starch Dishes
Preparing Salads and Salad Dressing
Preparing Appetizers
Preparing Desserts
Bread and Pastry Production
Preparing Pastry ProductsElectronics
Cellphone Servicing
Solar Night Light Assembly
Agriculture
Fruit GrowerAutomotive
Diesel Engine Tune Up
Automotive Battery Servicing
Heating, Ventilation and Air Condition
Packaged Air Conditioner Unit Servicing
Trainers Methodology I
Plan Training Session
Facilitate Learning Session
Conduct Competency Assessment
Trainers Methodology II
Curriculum Development
Health, Social and other Community Development Services
Massage Therapy
Swedish Massage
Thai Massage
Shiatsu Massage
Beauty Care (Nail Care)
What is the Requirement?
Internet Connection, Laptop or Desktop or you can access it on an internet cafe in case you don't have a laptop or desktop.
Is there any Fee when registering on any course?
The site is a Free! E-learning portal for everyone who wants to learn.
Is there a Certification after finishing the Online Course?
There is no certificate given, however, you can take the actual ASSESSMENT or NATIONAL CERTIFICATION exam when you get home (for OFW's) or to the nearest TESDA Assessment centers. When you pass the exam, then you can get the certificate or license.
TESDA Contact Details
Email: [email protected]
Tel. No. : +63-2-8938297